We would like to take this opportunity to introduce you and your family to the East Gippsland Specialist School (EGSS). We believe you will find our community to be an open and friendly one, with a sincere desire for parents to take an active part in their child's schooling. Please browse through this information as a starting point in the journey for the selection of a school that will best meet your child's needs. Should you wish, please contact us to make an appointment to have a school tour. This, we believe, is an important part of the school selection process. The school atmosphere needs to match your expectations of your son or daughter's schooling. At EGSS, we aim to provide our students with educational opportunities that will enable them to reach their full potential and achieve success academically, socially and personally. Our curriculum is inclusive and developmental. We use the Victorian Curriculum as a basis for our educational programs, supported by the STAR and Links programs. Our school values of to Be Safe, Be Respectful and Be a Learner underpin our School Wide Positive Behaviour Support framework for student learning and behaviour expectations.
The staff of EGSS are an enthusiastic team of people who are committed to excellence and to making a positive difference to student outcomes. EGSS is a welcoming community and we are seeking to grow opportunities for parental involvement. We hope that through your participation and interest you will come to feel very much a part of our school and its community. We look forward to meeting you soon.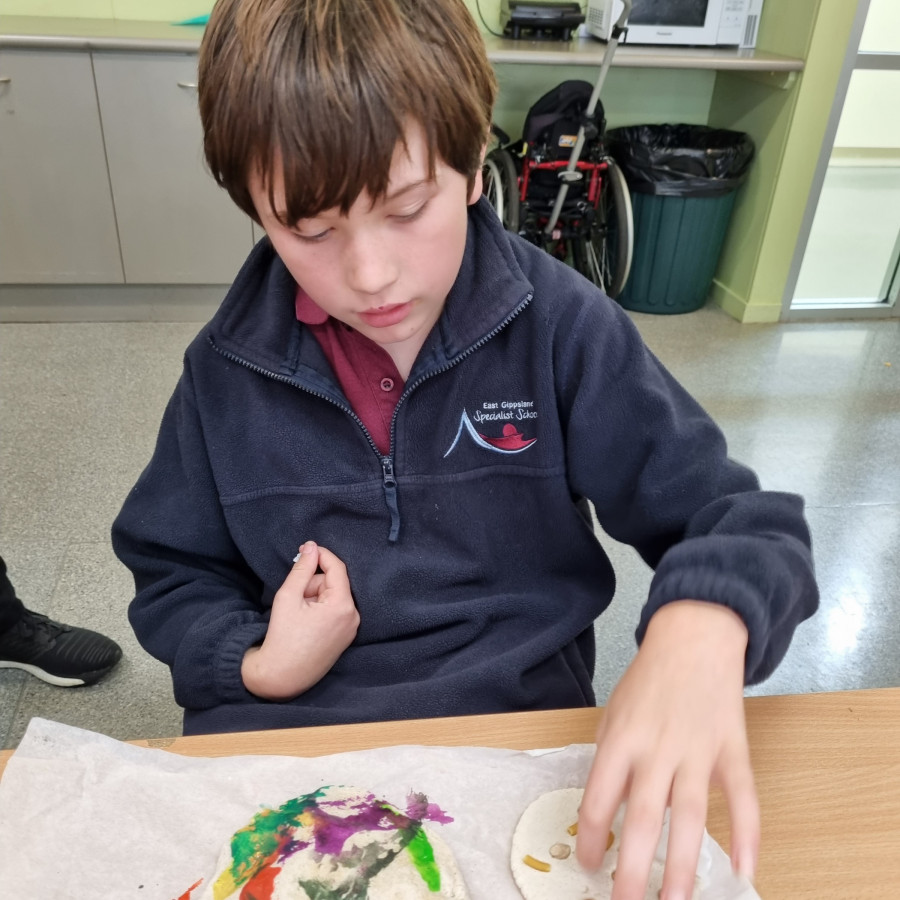 Curriculum Areas Covered
English, The Arts, Mathematics, Health & Physical Education, Information Technology, Science, Civics and Citizenship Prep to year Final Year of Schooling.
Individual Learning Plans
Individual Learning Plans are developed and implemented by the teachers in consultation with parent/caregivers and allied health staff, endeavouring to meet the needs of each student. Programs are designed to provide learning experiences which will challenge, extend and motivate students to attain personal goals. Opportunity exists for students to take part in integration programs, via dual enrolment with a mainstream primary or secondary school.
Communication Programs
Communication Programs developed in conjunction with the speech pathologist are implemented by all staff across the school. Programs aim to further develop the communication, language and literacy skills of all students. Assisted, Augmentative Communication techniques and tools are utilized to give non verbal students the opportunity to make choices, make their wants and needs known and communicate with others. Communication is a key focus of our 2023 AIP.
Reporting to Parents
Written reports regarding student progress are provided twice a year. Parent teacher interviews are generally held following the school day.
Parents may request meetings with teachers at any time however they are regularly involved in meetings and attend professional development before and after school. If you require a meeting during this time, please ring to ensure their availability.